This bag with its minimalist lines has a timeless style. It will be a practical and comfortable companion that will adapt to all your needs (school, walking, travel,…). Its colours will bring pep to your outfits, and its two handles will allow you to carry it like a handbag.
This striped backpack is perfect for all occasions. Made from durable and hardwearing fabric, it is lightweight and has plenty of storage space.
The modern and colourful stripes are perfect for adding a touch of style to your look. The main compartment is spacious and has a zipper closure for easy access.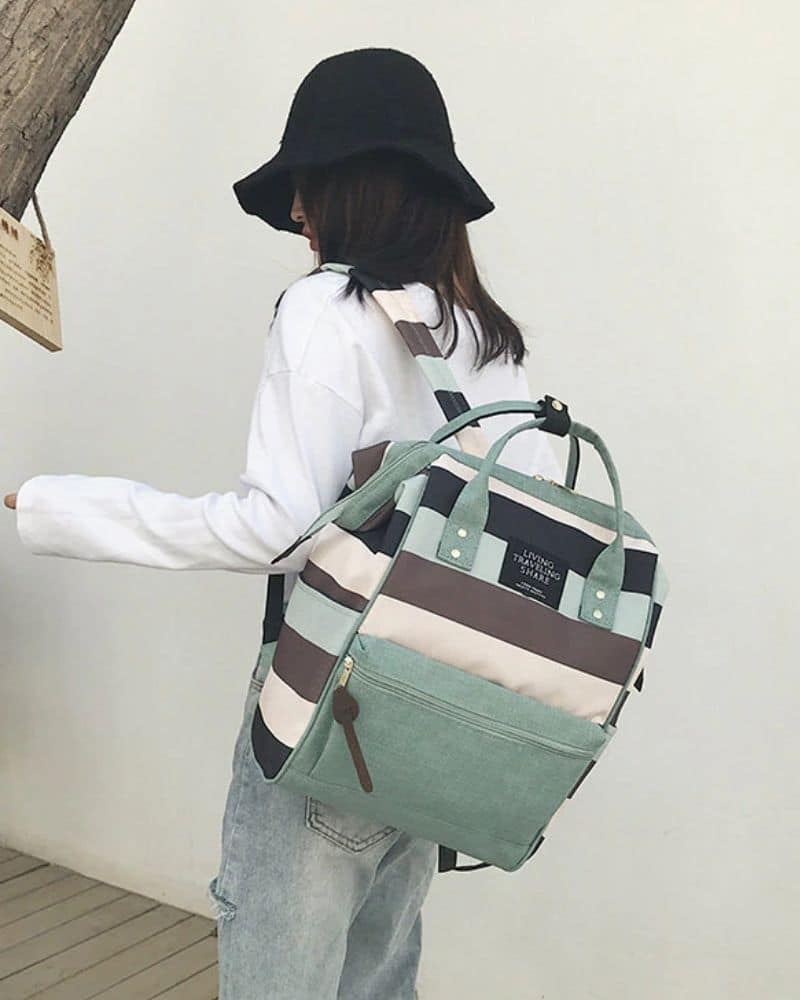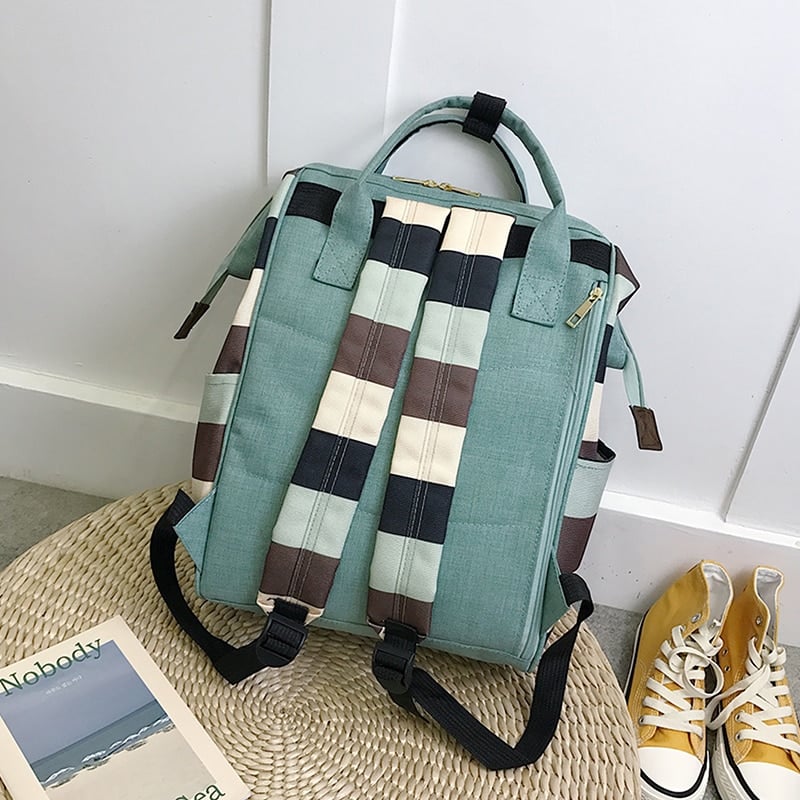 Perfect for outings and travel
This women's backpack is perfect for outings and travel. Made from high quality materials, it is designed to last a long time.
The striped design gives it a classic and stylish look that suits any style.
The backpack is very spacious and can hold a variety of items. It has several interior and exterior pockets for easy and organized storage.
The heavy duty zips and padded shoulder straps provide extra security and protection for the items inside.
Frequently asked questions