Modern backpacks for everyone
Whether you're looking for a backpack for your next trip or simply want it to accompany you in your everyday life… you're sure to find your backpack at On The Go Backpacks.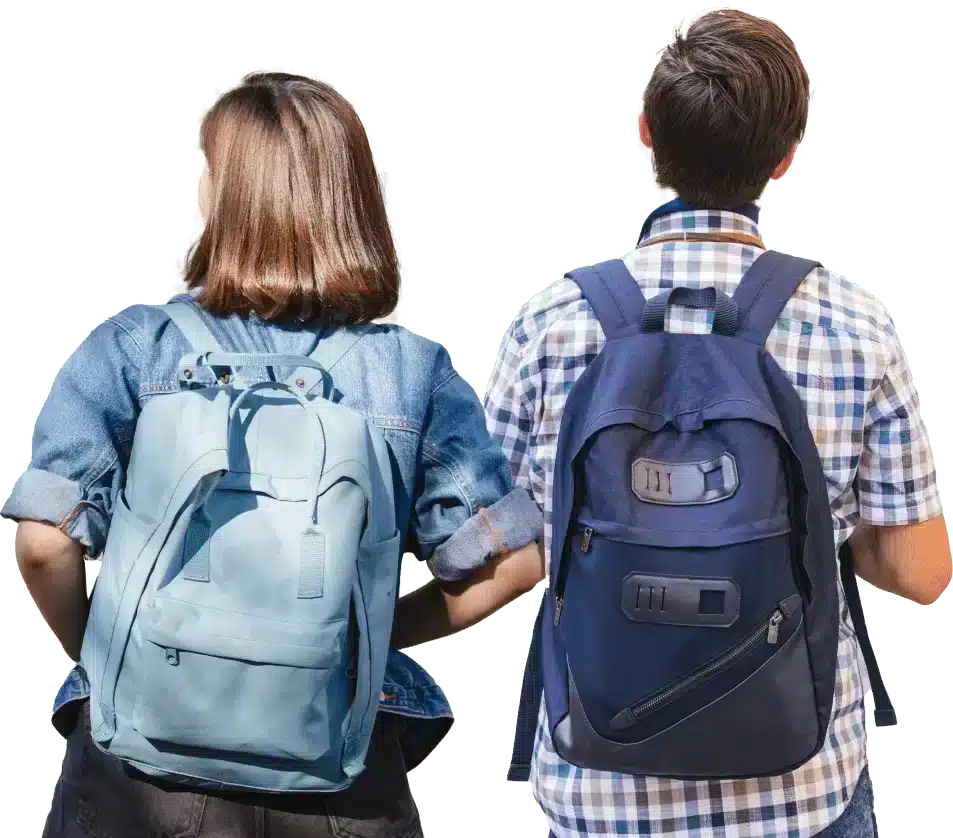 At On The Go Backpacks, we want to make your search easier by offering you a store with backpacks for everyone, adapted to each of your needs. You no longer need to spend hours surfing dozens of e-shops.
Whether you're a city girl, a mom or a woman on the go, a bag is an essential part of your daily life. Whether it is small, leather, city style or minimalist, find the backpack that suits you in our collection!
Businessmen, students, sportsmen or travelers, men have many reasons to carry a variety of objects with them. That's why Mon Sac à Dos has a collection of bags, adapted to each man and his needs.
Find THE backpack that fits you, simply and easily
Find the bag that fits your needs
Among the dozens of bags in our collection, sorted according to individual needs.
Receive it in the comfort of your own home
Once ordered, receive your beautiful backpack, make it your daily companion and never go without.
Subscribe to our newsletter
And receive a 15% discount on your first order