So cute, the plush bag will accompany your child in his wildest adventures, and will comfort him with its soft touch. Its back zip will allow him to slip in all his little treasures. The ideal bag for all those who need a little softness!
This teddy bear backpack is an essential accessory for little adventurers. It is made of soft, comfortable fabric and has a plush bear that attaches to the bag with a strap.
The adjustable shoulder straps and padded back provide excellent support and freedom of movement. The bag is large enough to hold all the child's essentials, including books, pencils and toys.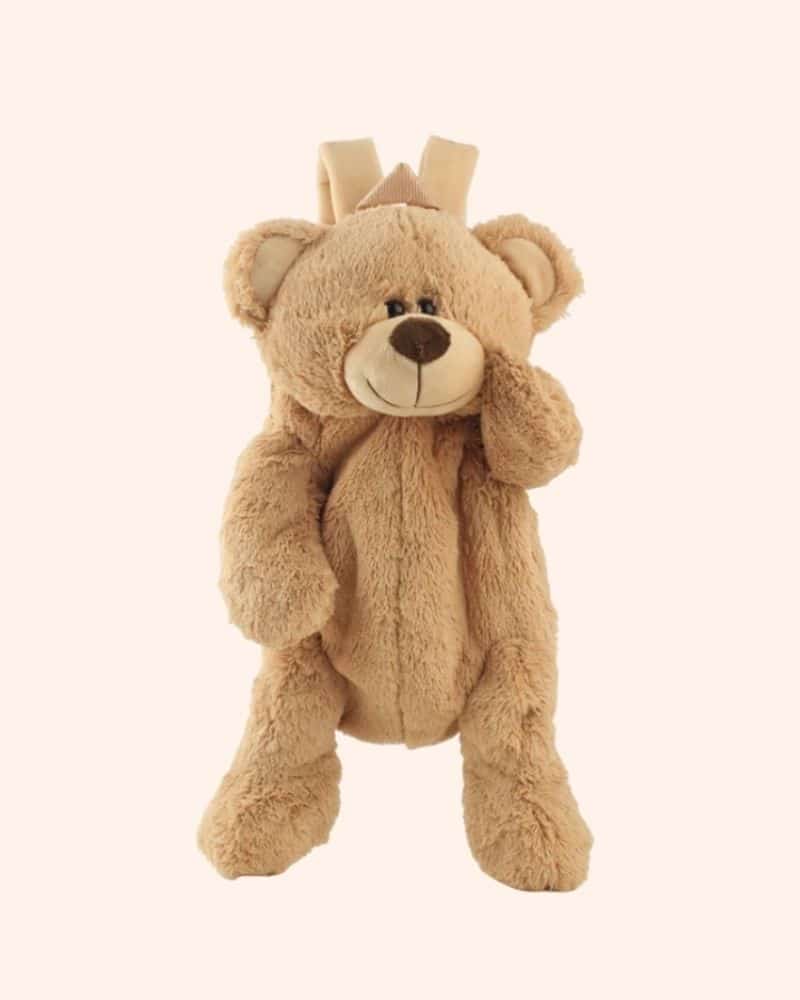 This children's backpack is perfect for accompanying your little one on their daily adventures. It is made from quality materials and has a unique design that will delight the youngest.
The soft furry bear is attached to the bag, giving it an extra touch of style and charm.
The shoulder straps are adjustable and the bottom is reinforced to provide extra stability and protection.
Frequently asked questions