A man's bag with a sober and pure style. In black or brown, it will perfectly match your suit. This bag will follow you to all your business meetings, to be carried in the hand or on the shoulder.
The Men's Classic Satchel is a stylish and timeless bag, perfect to complete your look. Its classic soft leather design and dark colour give it a timeless look that will complement any style.
It has a large main pocket with a zip closure and two small side pockets, allowing you to easily store your belongings.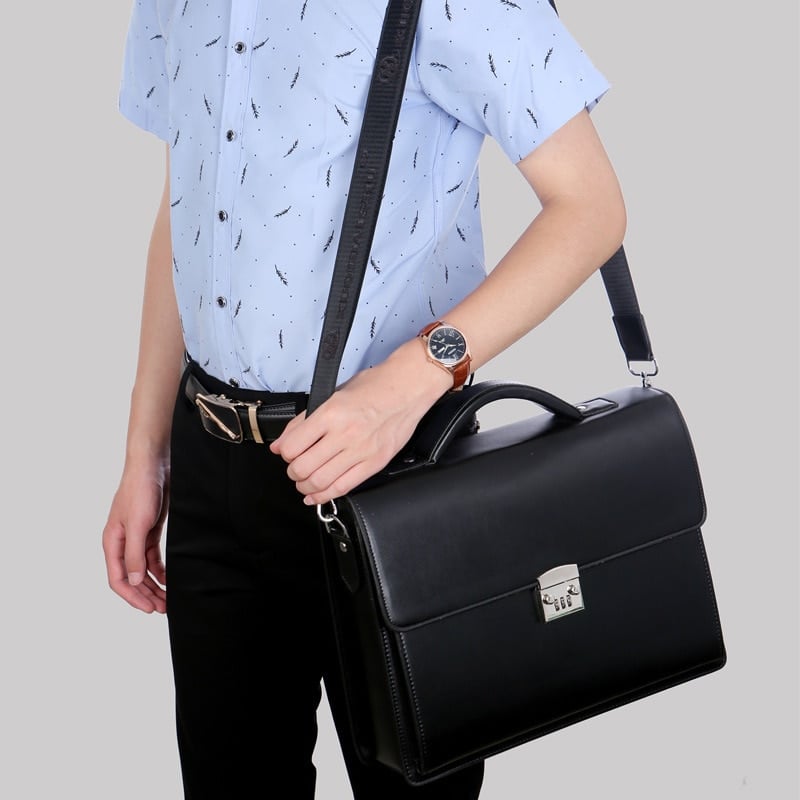 The Classic Men's Satchel is a timeless fashion accessory that suits every style. Made of soft, durable leather, it has a stylish and neat fit.
The strong stitching guarantees a long life and the metal clasp ensures a reliable closure.
The bag's design includes front and back pockets for storing important items and a large main compartment for holding documents and books.
Frequently asked questions