This bag has: a large pocket on the front and a large zipper pocket on the back.
Inside: a wallet pocket, a wall zip pocket, two small pockets and two pen slots. It is very practical and comfortable.
This vintage men's satchel is the ideal companion for men who want to stand out. Made from high quality leather, this robust and durable backpack is built to last. It has a classic, timeless shape that will never go out of fashion. The interior design is practical and well thought out, offering enough space to store all your documents and personal belongings.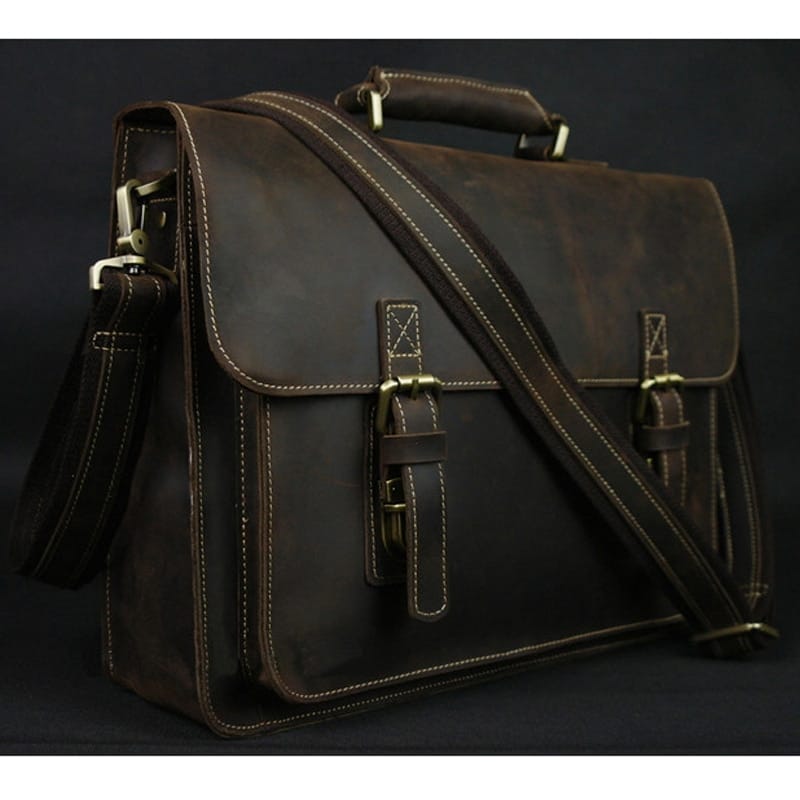 The Vintage Men's Satchel is a stylish and practical backpack that offers the perfect combination of style and functionality.
Made from high quality leather, this sturdy and durable satchel is designed to last for years.
Its classic and timeless design adds a touch of sophistication to your look.
The spacious, fabric-lined main compartment makes it easy to store your documents and other belongings.
You'll also find zippered side pockets and front pockets for your smaller items.
Frequently asked questions