This pastel coloured backpack will delight little girls. A cute bag is beautiful, it will match all their outfits! Minnie will accompany your little girl on all her school adventures.
The Minnie Backpack is a perfect bag for little girls who love cute and girly style. Made from high quality polyester, this backpack is sturdy and durable.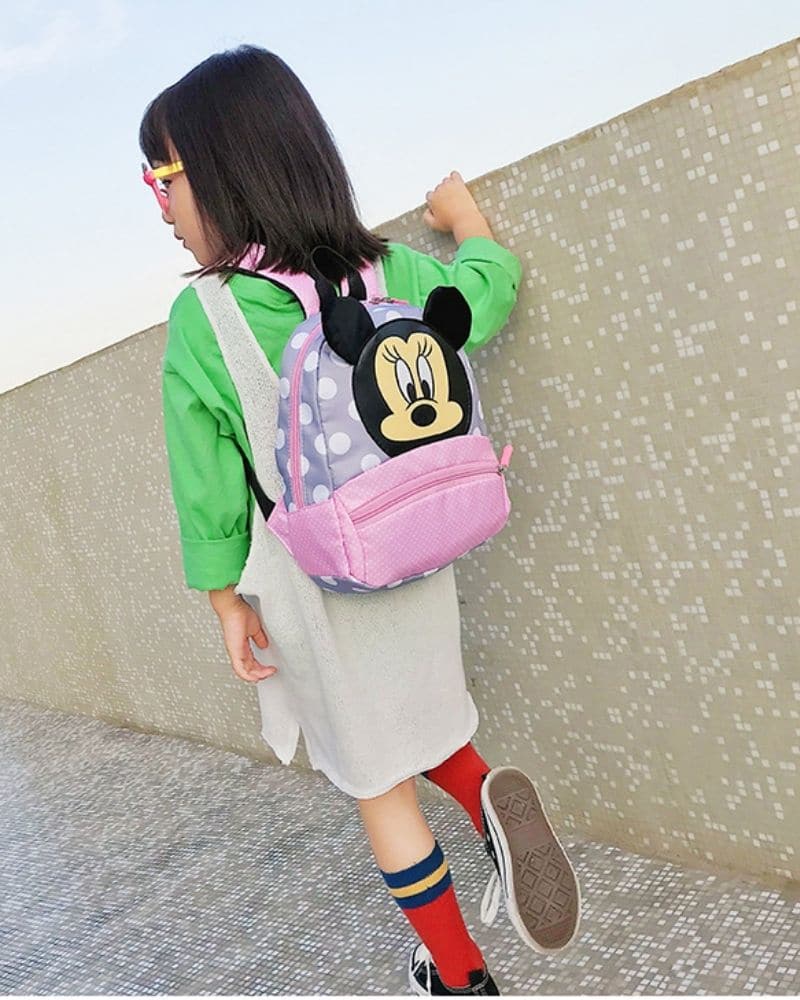 The Minnie Polka Dot Kids Backpack is the perfect companion for youngsters' adventures.
Designed with a soft, durable fabric, this backpack is very comfortable to wear and has plenty of storage capacity.
The sturdy zip and adjustable shoulder straps ensure optimum security for all your personal belongings.
The colourful and fun Minnie motif with red and white polka dots is certainly an added bonus for the little ones who will love to walk around with this backpack.
Frequently asked questions